Our Investments & Incubations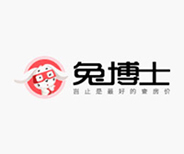 2BOSS
Dr. Rabbit is a tool dedicated to empowering consumers with data, inspiration and knowledge of the place they call 'home'. The Data Algorithm Institute Qidian was established as a subsidiary of Dr. Rabbit. Currently there are over 3.5 million users in more than 100 countries.
Founder(s): Liu Yu, Yuan Qiong
FACTOM
Factom stores the world's data on a decentralized system. Using blockchain technology, it provides solutions in the Mortgage Industry, IoT device integrity, digital assets and database integrity, as well as 3rd party compliance, audit and due diligence certainty. Factom has solutions with Bill Gates Foundation, Department of Homeland Security and the mortgage industry.
Founder(s): David Johnston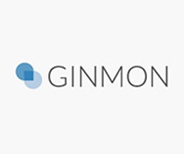 GINMON
Ginmon is an innovative digital wealth management platform. It provides services to individual clients as well as institutional partners through a highly sophisticated technology infrastructure, and is fully licensed under the German capital market authority (BaFin).
Founder(s): Lars Reiner, Raphael Vosen, Jerome Eger (China MD)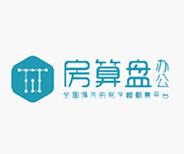 fspwork
First real estate rental eco-system in China (accessed through APP, Web and Wechat), fueled by big data and technology, with user centric and reliable information focus. The platform serves three core purposes; real estate matching, housing custody and real estate financial services.
Founder(s): Li Weiguo, Zhang Lihong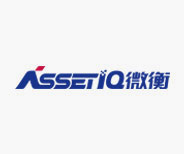 AssetIQ
Asset IQ focuses on the micro-credit segment. It helps small and micro assets connect to financial institution funds in a more efficient, compliant and transparent way, and assists financial institutions in allocating small and micro assets quicker, more accurate and safer.
Founder(s): Harold Liu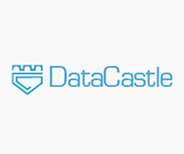 DataCastle
DataCastle provides three main services: 1) Big Data competitions, to attract large crowds of data talent while solving practical problems. 2) Four different levels of Big Data online training, building the largest data training platform on the market. 3) Headhunting, the competitions and training attracts top talent which can be recruited.
Founder(s): Zhou Tao周涛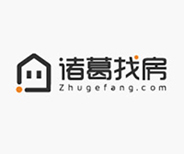 Zhugefang
Zhugefang is a search engine which automatically tracks the entire network of housing, filters out false information and aggregate availability. The AI Robot can understand user needs and find suitable housing alternatives. It cooperates with leading real-estate brokerage firms and financial institutions.
Founder(s): Su Weijie, Wenzhan Zhang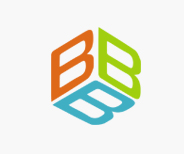 BB Insurance
BB Insurance is the leading company for ranking life insurance products by price index, showing the effective cost of each insurance product. BB solves the Information Asymmetry in buying insurance products online or offline.
Founder(s): Weiwei Wang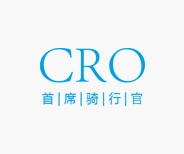 CRO
CRO's new 'gadget' theft solution is a combined hardware location device (tracker) and theft insurance product, monitored and managed through the company's software. A solution which integrates dealers, consumers and the insurance company into one eco-system.
Founder(s): Wei Wang, Chengguo Ding, Xu Zheng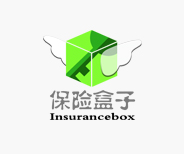 Insurancebox
By combining traditional insurance products, services and market resources with a range of niche and on-demand insurance solutions, Insurance Box can build more accurately targeted insurance products and services to consumers, and boost the development of the insurance industry.
Founder(s): Wang Qin (王沁)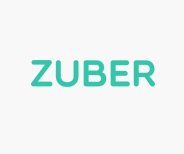 Zuber
zuber成立于2015年4月,是一个致力于解决合租难,找室友难的找室友合租平台。为了帮助用户更快速的找到真正有趣并且合拍的室友,zuber添加地区、预算、星座、职业、兴趣、照片等条件作为筛选依据,并且绑定微博,让用户能查看未来室友真实的社交网络信息,帮助大家找到真正合拍有爱的室友一起合租,建立起一个温暖有爱的家,避免了冷漠的合租生活。
ASSETS DISPOSAL
Assets Disposal is an intelligent facilitation platform of asset disposition and transaction based on big data application, integrating finance companies and bad asset disposal institutions in China through the world leading could chain system and professional risk control. It provides enterprises with efficient and comprehensive products and services, establishes standard, legal, visual and complete process of asset disposal.
Founder(s): 蒋薇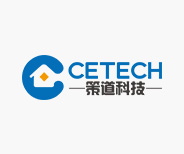 CETECH
CETECH is a fintech company with personal credit score as its key technology. The founders are senior executives at AliFinance and FICO. Based on data of personal pension and credit reports form PBOC, we provide C terminus users with services like pension and credit report query, genetic interpretation and optimization and provide loans for best customers with lower interests and property loan service from renowned financial institutions.
Founder(s): Yang Runjiang杨润江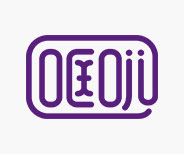 Kuangji
Kuangji was founded in Oct, 2016, as a cellphone repair and insurance services company, and it opened home service in Beijing and Shanghai. The company currently has 50 iTechs, and it has provided consulting and maintenance services for 60 thousand customers.
Founder(s): 冯帆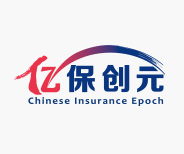 China Insurance Epoch
Chinese Insurance Epoch (Beijing) Technology Co., Ltd. (Hereinafter referred to briefly as CIE) is a financial technology company applying the big data technology for insurance anti-fraud. CIE is committed to provide risk control service and operation process optimization for insurance companies.
Founder(s): 冒海杨, 李思明
xikeMap
xikeMap is targeted at Chinese travelers going abroad. 1. World map for travel in Chinese language. 2. Search engine providing information of food, attractions, shopping, homestay and hotels. 3. Accurate location, GPS, map navigation. 4. Tour findings, travel tips and videos (great ShowOff device for self-guided tour) . 5. Public transportation, metro route planning.
Founder(s): Cui Riguang崔日光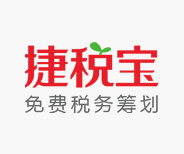 PAAT
PAAT is a platform of free tax planning, advice and implementation. Through standardized tax planning solutions, it provides startups with free tax planning and advice and assist service to ensure successful implementation of these solutions.
Founder(s): Deng Lizheng邓礼政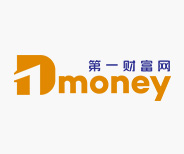 d1money
First Money is a new media platform helping insurance agents provide services and research out to more customers. Through our new media marketing tool(SaaS) and professional contents, agents can build better brand image and win customer's trust, and thus acquire more customers.
SamaoSearch
SamaoSearch is a search engine based on PHP+MySQL+Sphinx and W3C, which is suitable for SME and webmasters. It improves accuracy and efficiency of the searching, helps customers better promote their products on the Internet and helps them gain more profits. What's more, the clean management platform provides customers who are not good at high-tech products with more convenient operation process.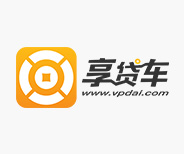 vpdai
Xiang Dai Che is a smart credit auto loan installment platform, devoted to improving the efficiency of automotive financial service. There are two products, VP Dai and 90 Dai. VP Dai aims to shorten the time between verify and actual lending by providing payment on account within traditional auto mortgage model where consumers apply for loan from banks and SP through car dealers. 90 Dai is targeted at young buyers in their twenties.
Founder(s): Shen Junhai (沈军海)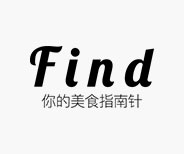 Find
Find是一个通过场景算法为选择困难症的用户推荐美食并提供延伸服务的APP,我们的slogan是find one find more,寓意是帮助用户找到最合胃口的餐厅,带他发现美食背后的精彩。
Rentberry
Rentberry is a transparent home rental service and a price negotiation platform uniting tenants and landlords. It automates all the standard rental tasks from submitting your personal information, credit reports and custom offers, to e-signing rental agreements and online rental payments.
Founder(s): Alex Lubinsky, Lily Ostapchuk, Aleksey Perfilov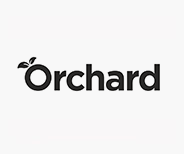 Orchard
Orchard Platform is a centralized marketplace where loan originators and institutional investors can come together to explore and evaluate opportunities for funding, buying, and selling loans. By providing a global network of institutional buyers and sellers with high-quality data services, advanced analytics and reporting, and robust capital management tools through an innovative, end-to-end platform, Orchard has created a smarter way for participants in the private credit markets to interact, evaluate deals, and move forward with simple and complex transactions more efficiently.
Founder(s): Matt Burton, Jonathan Kelfer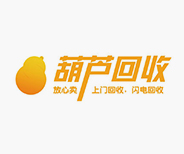 葫芦回收
Hulu recyling dedicates to create a unique closed business loop of recycling sales.It developped a system, where users themselves can evaluate the goods automaticaly, offer door-to-door service to pick goods.And thus users can exchange products more efficiently.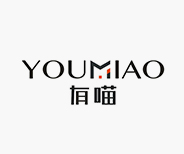 YYoumiao
On YYoumiao.me and the app, users can rent amd change bags unlimitedly on daily ,monthly or yearly bases as . Depending on the bag, cusumers can spend from 12RMB (USD$1.7) to 70RMB (USD$10.5) each day. They can also can buy rented bags with member price.
Founder(s):蓝瑶栋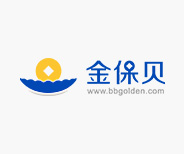 JinBaoBei
JinBaobei offers a total solution of supplychain finnance for leading companies in different industires.
Juhe Credit
Juhe Credit Provides precise marketing services to financial enterprises by leveraging AI and big data analysis.
InFin Technology
InFin Technology is a Fintech company, which offers services such as credit risk management, mircolending consulting, and business match-up. Their mission is to bring the advanced inclusive finance services to south-east Asia.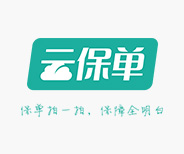 YunBaodan
YunBaoDan is a Policy analysis cloud platform leveraging the technology of AI.